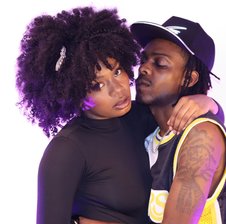 Amaranta-King
Prikvači modela
Otkvači modela
25, Škorpion
Posljednji login:
19.07.2022. 22:07:25
Bitni detalji od Amaranta-King
| | |
| --- | --- |
| Spol | Par žensko + muško |
| Seksualna preferencija | Hetero |
| Dob | 25 |
| Visina | 5'7" - 5'9" [170cm - 175cm] |
| Težina | 140 - 160 lbs [60 - 70 kg] |
| Kosa | Brineta |
| Oči | Smeđe |
| Etnička pripadnost | Crnkinje |
| Jezici | Španjolski |
| Stidne dlake | Obrijana |
| Poprsje | Srednji |
| Guza | Srednji |
Što nas napaljuje
A good porn to start the day, if you are repetitive we will love it very much. If you have any request for us, we will be happy to please you, do not forget to be too respectful with the beautiful Amaranta, do not say bad words, treat her like a queen, because she will be the queen that will be satisfied.

- Discover everything that the beautiful and sensual Amaranta can put in her mouth and everything that her body can do with King's big penis. You will have fun with how sensual and wild we can be.
O nama
In our shows you will find a wild deep throat, full of saliva.
Što nas odbija
⭐ Don't be rude
⭐ Don't spam our room
⭐ Don't make requests or demands in our room without tip before. If you have a request that is not in our tip menu, request a pm and ask me!
⭐ Don't promote your room in this chat.
⭐ Don't talk dirty unless it's with a tip, always moderately.
⭐ Don't DIRTY shows.
⭐ Don't try to cheat us with false tokens
⭐ We don't make a game of prohibited roles or interpreted minors.
⭐ Don't uncomfortable or uncomfortable other users in room with bad comments.
⭐ Don't insist after we say no.
⭐ Come and have a lot of fun with us, let your imagination fly and enjoy the show.
⭐ If you like our show do not forget to subscribe and give us good grades, this is another way to help us!
Što radimo na web kamerama
Radni sati od Amaranta-King
Amaranta-King lista želja